Exterior washing service experts
Welcome to A&N Your one-stop shop for all your exterior cleaning needs. 
Our Services
How Can We Help You?
A&N Solutions LLC is on a mission to restore the beauty of residential and commercial properties across Kansas City, one property at a time. With a passion for revitalizing your space, we've grown into a team of certified and skilled technicians dedicated to delivering exceptional results. We're not just a pressure washing company – we care about you and your property. When you choose us for pressure cleaning, you can trust that your property is in capable hands.
Pressure washing is a process of using a high-pressure stream of water to remove dirt, grime, and other contaminants from surfaces. It is an effective way to clean a variety of surfaces, including homes, businesses, sidewalks, driveways, and patios.
One of our most popular pressure washing services. We use a variety of pressure washing techniques and cleaning solutions to remove dirt, grime, mold, and mildew from your home's exterior. This can help to improve the appearance of your home and extend the life of your siding and other exterior materials.
We install and remove holiday lights for your home or business, so you can enjoy the festive season without the hassle. We offer a variety of lighting options, including traditional white lights, colored lights, and LED lights. We can also create custom lighting displays to match your unique style.
Power washing is a more intense type of pressure washing that is used to remove tough dirt, grime, and graffiti from surfaces. We use high-powered pressure washers to clean concrete, brick, and other durable surfaces. Power washing can also be used to clean commercial vehicles and equipment.
Gutter cleaning is an important part of home maintenance. Clogged gutters can lead to water damage to your roof, foundation, and landscaping. We clean your gutters to remove leaves, twigs, and other debris, and to ensure that they are flowing properly.
Another important part of home maintenance. Dirt, moss, and algae can damage your roof and shorten its lifespan. We use specialized roof cleaning solutions to remove these contaminants without damaging your roof.
Snow removal is an essential service in areas that experience heavy snowfall. We clear snow from your driveway, walkways, and sidewalks to keep your property safe and accessible. We also offer snow removal services for commercial properties.
Window cleaning is a great way to improve the appearance of your home or business. We clean your windows inside and out, so you can enjoy clear, streak-free views. We use specialized window cleaning solutions and techniques to remove dirt, grime, and hard water spots.
Disinfecting & sanitizing is a service that is becoming increasingly important in today's world. We use EPA-approved disinfectants to sanitize your home or business and protect you and your loved ones from germs.
Fleet washing is a service that we offer for commercial vehicles. We clean your vehicles to improve their appearance and protect their value. We use specialized cleaning solutions and techniques to remove dirt, grime, and road salt from your vehicles.
PRESSURE WASHING
LIBERTY MO
Pressure washing the exterior surfaces around your home or business property is one of the most efficient and cost-effective ways to improve the appearance of your place and protect your building materials, too. If you have been searching for a pressure washing Liberty, MO service that you can depend on, then please reach out to the enthusiastic cleaning crew from A&N Solutions LLC. We are a premier Liberty pressure washing company, and we welcome the chance to clean your outdoor surfaces any time of the year!
Top-Rated Liberty Pressure Washing Services
We know that when you are searching for a pressure washing company in the area, you want to find a company that has reasonable rates, prompt service, and plenty of experience. We strive to provide all of these qualities to our residential and commercial clients. Our team members are some of the best in the business, and we take great pride in the pressure cleaning services that we provide to our customers.
Expert Pressure Cleaning Services Liberty, MO Residents Trust
A&N Solutions LLC has many services to offer to our customers, including; roof cleaning, house washing, window cleaning, gutter cleaning, concrete cleaning, and much more. Our goal is to be your comprehensive pressure washing Liberty, MO company. We want to earn your trust and your loyalty as we provide you with the reliable services that you expect and that you deserve. Our pressure washers hope to be the experts that you rely on for all of your pressure cleaning needs and projects.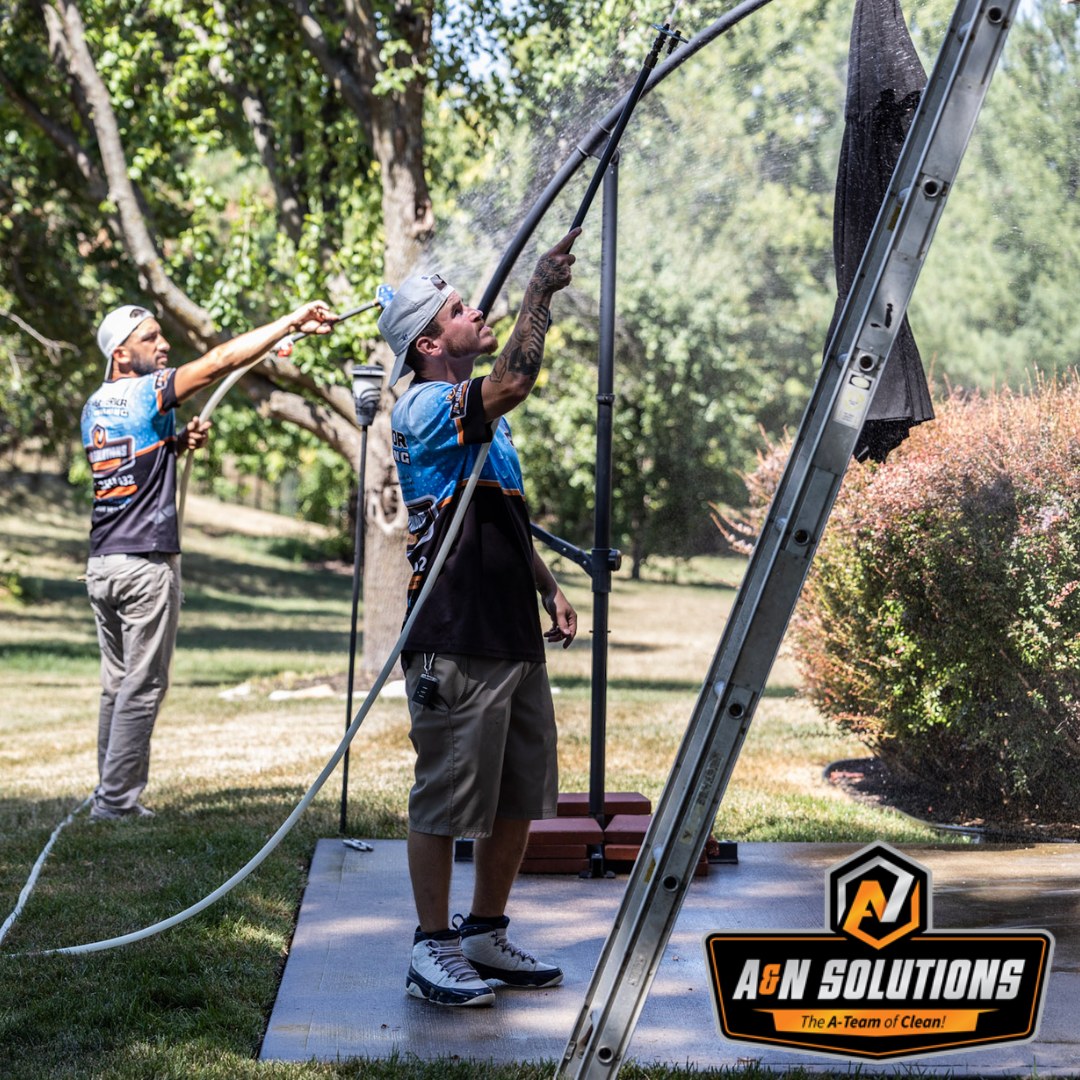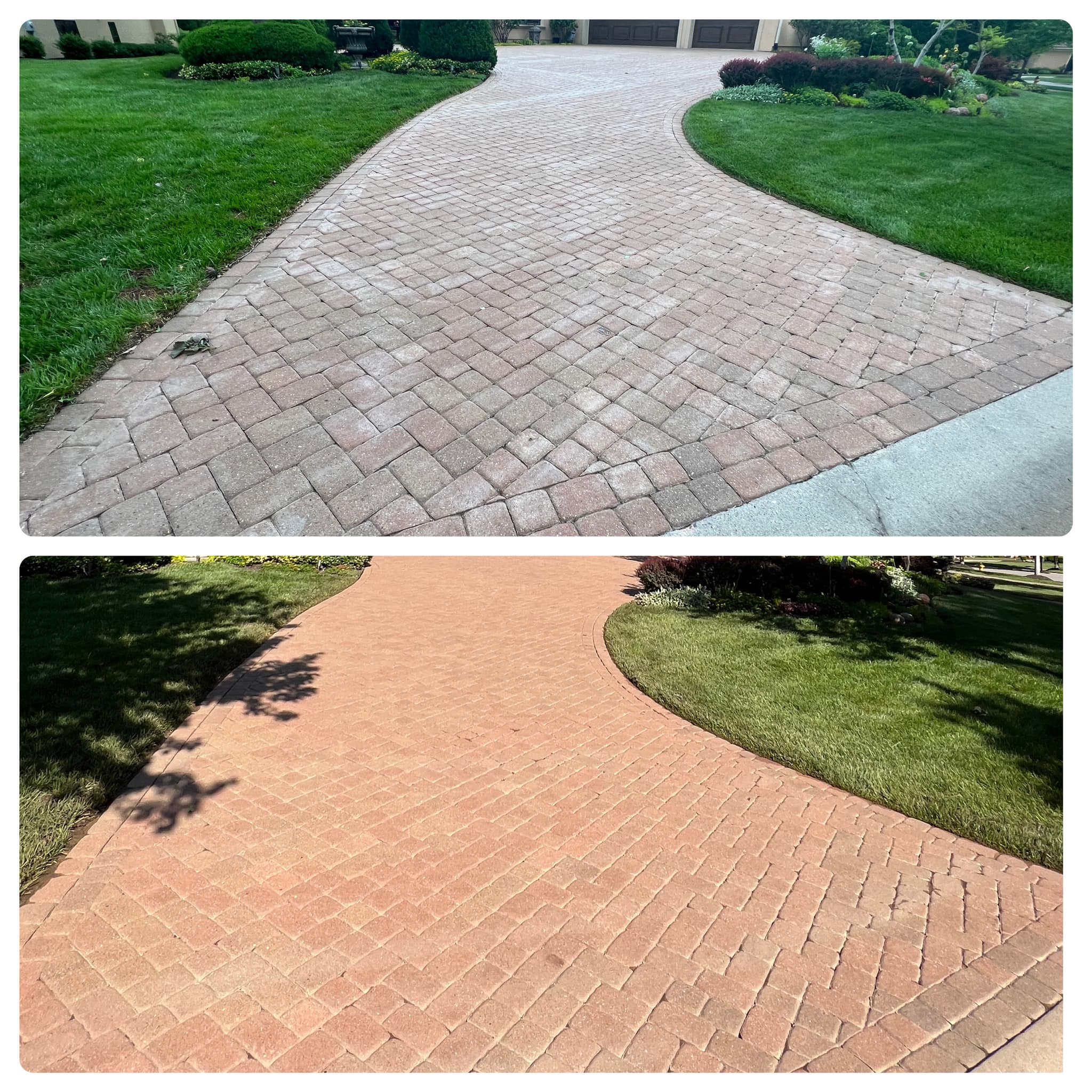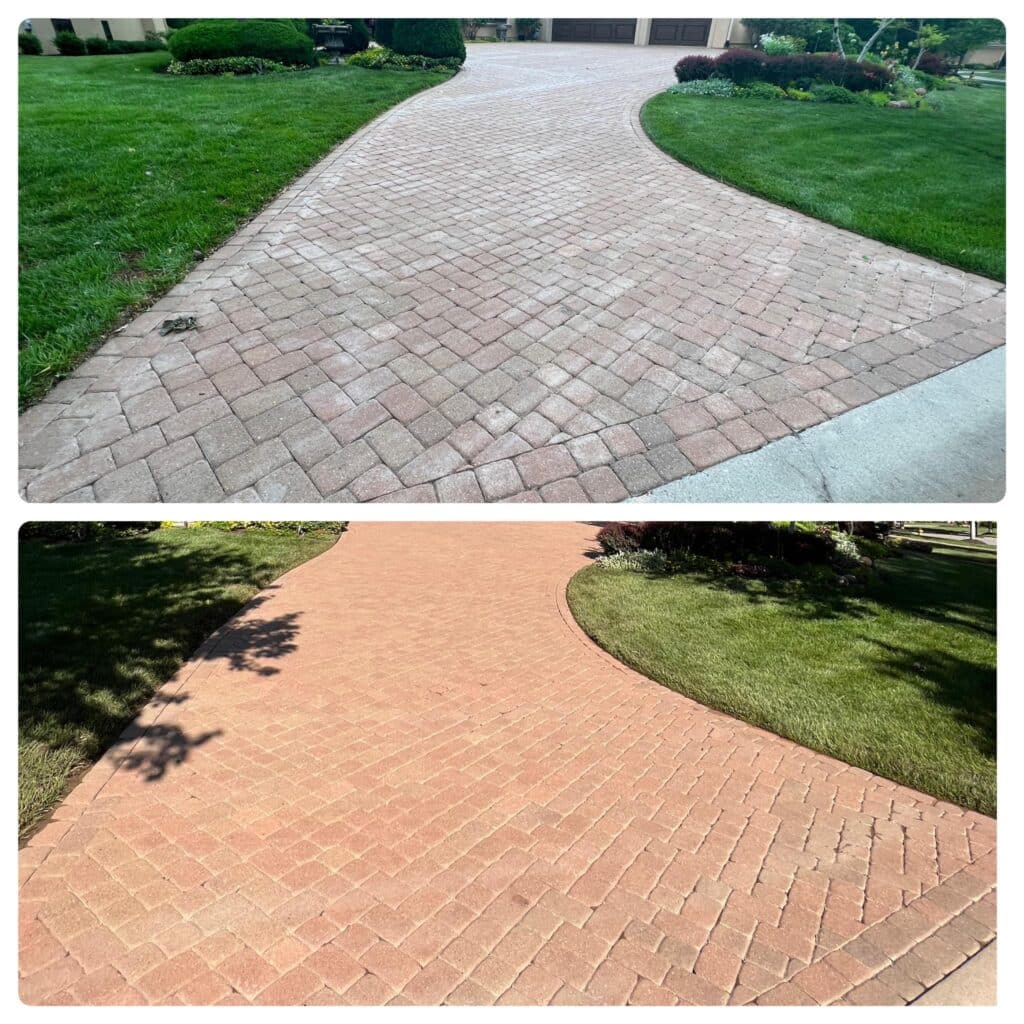 Professional Liberty Pressure Washing Done Right
A&N Solutions has you covered
As a locally-owned company, we understand the challenges that our local weather causes for our property owners. We are familiar with the unwanted substances that develop along the exterior surfaces around Liberty, such as mold, mildew, algae, and other organic elements. Our team members use a combination of professional-grade equipment and eco-friendly cleaners to rid all types of building materials of these unwanted and unattractive substances.
Liberty is home to approximately 32,000 people. This historic area is situated just northeast of Kansas City. Incorporated in 1829, Liberty is well-known for being a great place to live in or to visit. The downtown area is walkable and enjoyable, and people in the region have a variety of historical sites to explore. A couple of favorite places are the Liberty Jail and Off Fellows Home. There are also several parks around the area to enjoy, such as the Martha Lafite Thompson Nature Sanctuary. This venue offers hiking trails, annual festivities, and a nature center, too.
<! -- Lazy Loading Instructions Simply add data-elfsight-app-lazy before the closing div tag For an example see the placeholder code below. -->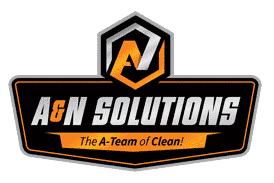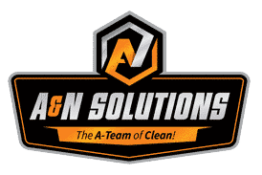 FAST, RELIABLE SERVICE
CALL US: 816-352-3432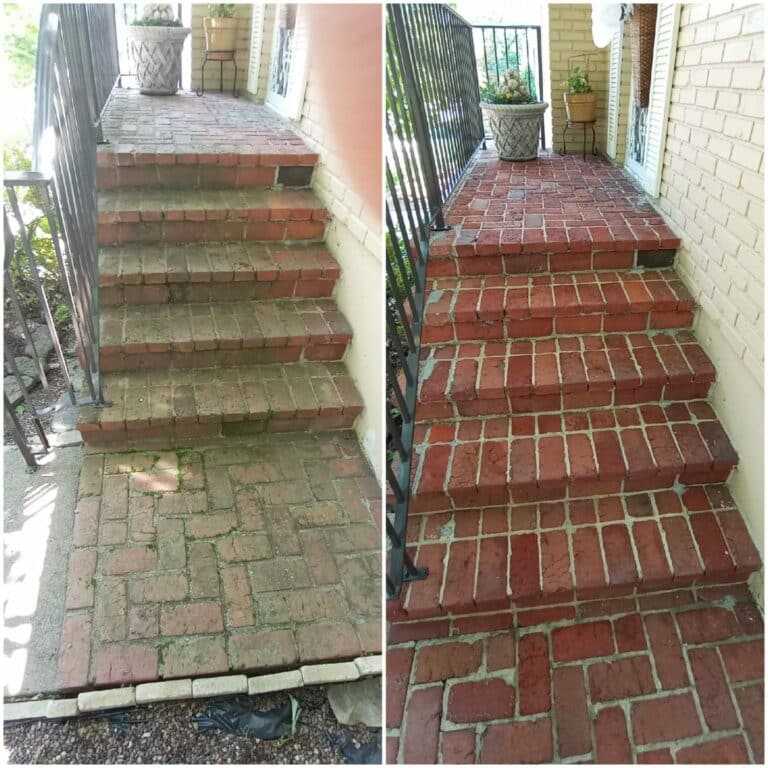 Call Us Today for Liberty Roof Cleaning Services and Pressure Washing Services
A&N Solutions is all you need
If you live in Liberty or one of the surrounding areas, and you have been looking for pressure cleaning services in Liberty, MO, or pressure washing near me, then please reach out to one of our representatives from A&N Solutions LLC. Customer satisfaction is very important to our team, and we will work diligently to ensure that you are happily satisfied with our customer service and our dependable results.
Our professionals are always available to answer any questions about our pressure washing Liberty, MO services. We can also provide you with a free estimate for a potential service or detailed information about any of our services. If you would like to learn more about our pressure cleaning services, be sure to get in touch with A&N Solutions LLC at your convenience. We look forward to hearing from you!